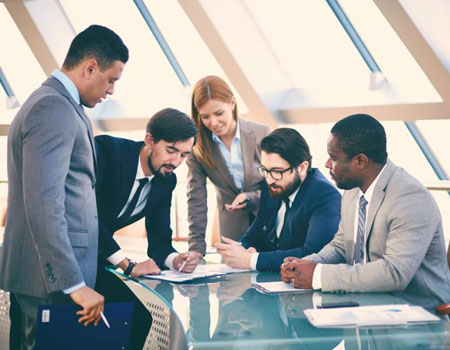 Hiring the proper individuals is no less difficult than finding a good position, and organisations need the services of a recruitment agency to overcome this difficulty. These firms can streamline the search for qualified applicants and close positions in the lowest amount of time. All of this, however, is only possible if you have hired the correct Recruitment agency. So, let's have a look at 5 things to consider before hiring the Best Recruitment Agency in India:
Your Staffing Requirement -
It is critical to thoroughly examine your workforce requirements before approaching any recruiting firm. You must know what kind of personnel or employees you are searching for, whether permanent, temporary, or on a contract basis. Furthermore, consider the types of individuals that would not only be ideal for the job vacancy but would also fit in with your company culture, and make a checklist of the elements. Once you have identified these characteristics, it will be simple to narrow down the recruiting agency that would best meet your demands.
Payment Process -
Payment, being one of the most important factors for employers, should always be negotiated in advance before using any recruiting agency. While some recruiting services may ask for a portion of the employee's pay that they have recruited, many will charge you a retainer fee. More than learning about their payments, it is crucial to examine what will happen if the person they have hired is not functioning as expected or decides to quit your company before a set amount of time. Before hiring the agency, go through all of these details.
Experience In Your Industry -
Before selecting a recruiting agency to meet your company's workforce needs, conduct brief research of the agency to see what industries they specialise in. If you are searching for workers with expertise and understanding of your sector, whether it is manufacturing, engineering, accounting, or energy, a recruiting firm that specialises in your area will be able to better understand your recruitment needs and do better applicant screening. You may also analyse how many positions they have filled in other areas such as accounting, marketing, information technology, education, legal, or administrative, to learn more about their experience and how well they can meet your staffing needs.
Training Process -
The majority of organisations who hire recruiting agencies prefer that the agency also handle the candidate's education. However, not every recruiting agency teaches applicants, and if they do, they charge an additional cost. If you intend to have a skilled employee hired at your organisation by the agency, plan ahead of time. Be explicit about the training procedure, whether they are teaching the hired person or you are paying for further training.
Reference Checking -
References are quite important in the employment process. They contribute to the candidate's credibility. Before you choose a recruiting agency, be sure that the organisation agrees to verify with recommendations while screening prospects. Before you employ the agency, establish how and when they intend to verify references, whether at the outset, throughout the screening process, or just after they have shortlisted the prospects.
If you are looking for a Top Placement Agency in India, make sure you have evaluated all factors before making your final decision. The agency you select will be in charge of hiring employees for your firm.