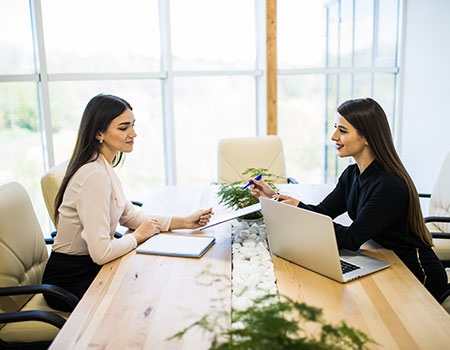 Introduction
Understanding human behavior has always been a complicated topic. In this era of the digital revolution, many business houses prioritise their employee's satisfaction. After all, a happy employee is many times productive than other employees. Current day, there is no dearth to find new jobs, so retaining good employees has been a challenge for many. Hiring payroll staffing consultant is a valuable investment that can come back with unexpected returns. There are many plus points in engaging a team of payroll staffing consultant which have been detailed in the sections below.
Who Are Payroll Staffing Consultant?
These are a group of individuals working to maintain the earnings of each employee with respect to their attendance, leaves, over-times, and other provisions. This is controlled by payroll software designed as per the company's needs and requirements. They are responsible for crediting the monthly salary to every employee's account at the end of a month. Also, they are responsible to keep a track of the bonus, appraisals, new recruits remunerations, and related areas. They act as an intermediate player between the employer and the employee by providing some vital services.
Why Payroll Staffing Consultant?
As the time changed from merely running a factory and providing wages, to corporate and multinational business giants, so had the payroll process. Keeping at par with the technology has been a need of the hour, payroll has become a mandate in the recent business models. It not only helps the employees but paves a path to long-term automated services that otherwise could have been quite cumbersome to handle.
Advantages Of Hiring Payroll Staffing Consultant
There are many benefits of hiring a payroll staffing consultant team. They tend to take the additional work of providing answers to the concerns of employees. This is handled tactfully and in a friendly manner that helps in rooting the faith of employees in the organization. Though it may seem less tedious and complex, there are many unseen hurdles in this segment. An allocation of payroll management to capable teams drives away the stress.
Robust Financial Services:
Payroll staffing consultant are solely software-based for operating and handling the employee's financial needs. Right from the salary, leaves, yearly incentives, additional perks, medical benefits, tax consultation, and many more. They provide the facility to download the salary slips as and when needed. All income tax submissions are handled with easy filling procedures. Overall they maintain a strong backup team to handle any financial challenges of the employees.
Accuracy In Record Maintenance:
With digital data storage methods, the employee records have been safe and readily available as and when required. The failure or miscommunications through verbal communication channels can be avoided. The data of an employee is facilitated for self-assessment and queries through proper procedures. Hence, the disappointment of employees regarding incorrect data is easily overcome.
Time Saving Investment:
Undoubtedly, payroll software saves a lot of time as compared to manual means. Storing information in registers, and related paper works are quite boring and subject to errors. Also, the retrieval process is time-consuming and an uphill task. The old paper records many times get infested resulting in huge loss of information about the whereabouts of employees. Thus, the payroll software is a boon to the company management.
Smooth Running Of Business:
Having less concern for one's financial needs and queries, the employees focus on their work. With employee satisfaction comes improvised efficiency that leads to higher productivity. Happy employees make a great workplace and culture too. This ultimately results in an overflow of candidates willing to join the bandwagon. Thus, a smooth running of a business can be expected with payroll staffing.
Employees Needs Fulfilled With Zero Hassles:
Gone are the days when employees lined up for their queries. Now, the payroll services provide relevant information to the employees through software applications. Queries related to taxation, leaves, other perks provided by the company are rightly acknowledged and delivered. All delays due to manpower operations can be handled best by the team of payroll staffing.
Bottom Line:
The best performing businesses in the market are the ones with a great workforce. It has been a time-tested theory that a company can flourish in the path of growth and prosperity if the subordinates are given adequate support and empowerment. To speak of a collective team is worth the effort when we tend to get the best results. There are many major Payroll Staffing Consultant in India, focused on delivering the best solutions to financial glitches. Hiring a team that can prove fruitful in the long run will guide a company or organization to newer heights.