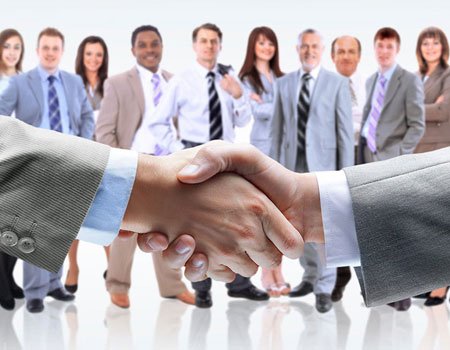 In the dynamic business environment of Mumbai, where change is the only constant, businesses are continuously looking for cutting-edge tactics to stay competitive. Using bulk office staffing solutions is one such option that has grown in popularity and recognition.
Businesses frequently struggle with the difficulty of maintaining the correct workforce numbers without compromising efficiency, whether it be due to seasonal increases in activity or specialized project requirements. This is where bulk office staffing solutions in Mumbai come into play, providing a flexible method that not only tackles these issues.
It also offers a wide range of advantages that may change the way businesses function.
Levels of Staffing Flexibility
Bulk office staffing solutions provide you with the freedom to easily scale up or down in response to changes in workload. Businesses can add temporary employees to their team at peak times and reduce that number when demand declines. This flexibility prevents overworking full-time employees and maintains ideal staffing levels.
Sustainable Staffing
Costs associated with hiring permanent personnel include recruiting, training, benefits, and salaries. Businesses can lower these costs by using bulk staffing to only hire temporary workers as needed. This cost-effectiveness is especially useful for short-term initiatives during peak seasons.
Rapid Onboarding and Recruitment
Bulk solutions-focused staffing companies offer a pool of pre-screened workers available for deployment. This quickens the hiring process and enables firms to swiftly fill vacancies. Additionally, these applicants frequently already possess the necessary abilities, negating the need for significant training.
Lowest Possible Business Disruption
Businesses can use bulk staffing to maintain ongoing operations when unforeseen circumstances like an employee's sudden resignation or an increase in demand occur. Temporary employees may take over right away, avoiding delays in productivity and customer service.
Knowledge of Specific Projects
The current workforce may not have the specialized skills needed for some projects or jobs. Bulk staffing helps businesses to engage temporary workers with specialized knowledge, guaranteeing the completion of such projects without having to make a long-term hiring commitment.
Period of Trial Before Permanent Hire
Before making permanent employment offers, employers have a rare opportunity to evaluate prospects via bulk staffing solutions. This trial period assists in determining whether the candidates are a suitable fit for the needs and culture of the company.
Fresh Perspectives and Innovation
Temporary employees may infuse the workplace with new perspectives, ideas, and creativity. Their varied professional backgrounds from working in numerous fields can aid in innovative problem-solving and improved teamwork.
Improvements in Workforce Management
Businesses may keep a well-balanced workforce by carefully implementing bulk staffing. With this strategy, labour expenses are maximised while workload variations are successfully handled.
Reduced Costs of Overtime
Companies frequently rely on current staff to meet additional workloads, which results in overtime costs. Bulk staffing options can aid in a more equitable job distribution and reduce the need for unnecessary overtime.
In conclusion, bulk office staffing solutions in Mumbai provide a wide range of advantages that can enable firms to traverse obstacles and capture opportunities. Bulk staffing offers flexibility, cost savings, and knowledge that businesses may make use of to improve their personnel strategy and stay flexible in the current changing business environment.